HINT: Take advantage of the Monthly Membership where you can view this course and all of the other HWU courses! or you can invest and watch this course only.
Does your child seem super sensitive?
Do they have Big Emotions?
And Big Care?
Your child most likely is a SuperFeeler! This is the term we like to use to help children feel great about their SuperFeelings! Psychology calls it Highly Sensitive.
Our Definition of a SuperFeeler: Notices and feels the subtleties and nuance of their surroundings and processes and feels this information on a deeper level. This may include sights, sounds, touch, taste, and smell, &/or the demeanor, tone, feelings, pain, and mood of other people, animals, and oneself.
I have categorized SuperFeeling into 4 Types: Sensory, Heart, Thrill, & Combo
How we guide and respond to our SuperFeeler kids will determine whether their sensitivities are a wonderful advantage or a source of pain and anxiety.
If Parents can guide their children now, the beautiful SuperFeelers will not say the following (sentiments I hear from my adult SuperFeelers, until I teach them their Sensitivity is a SuperPower):
I am too sensitive.
There must be something wrong with me.
I wish I wasn't so different.
I am tired of feeling so much.
We are excited to share with you everything SuperFeeling. You will learn fully their common traits and how to support, protect, and comfort your SuperFeeler through understanding communication, guide them to feel their feelings, gentle discipline, and overall providing a foundation for thriving autonomously.
SuperFeeler parents must learn how to help their child avoid the kryptonite of a SuperFeeler: Overwhelm, Overstimulation, & Overarousal.
SuperFeelers make up only 15-20% of society, 80% of the society is not SuperFeeling...this means the world environment is not designed to support SuperFeeling.
I am Coach Kim O, the author, and a thriving SuperFeeler, but this was not always the case. Now I love my gift, my SuperPower. But, it is only because I live a life to support my SuperFeeling. If we do not live a life to support our SuperFeeling, we will suffer gravely, guaranteed.
Here are a list of many of the courses that are included in a Monthly Membership (click on the option that says "subscription")
Sensitivity, OverGiving, Being Hurt & Balance Series
How to Never Take Anything Personally

OverGivers, You Matter

Sensitivity is Your SuperPower / SuperFeel Safely / Parent's Crash Course: My Kid is a SuperFeeler
Are You Under the Misperception that Others Should NOT Let You Down
To BE or DO: Create Balance Personally & Relationally
Deep Healing Series
Cure Anxiety: Live from Your Heart & Master Your Mind

Master Your Mind & Conquer Automatic Negative Thoughts

IFS - Reconciling Your Bodily Reactions with Your Sacred Self
Grieve Your Past Hurts & Pain
Heal Hurt & Trauma: Feel Your Feelings
Forgiveness
Build Your Confident Authenticity Series: Personality, Purpose, Values
Discover Your Valuable Verbs: How to Value Yourself & Others

Unleash Your Confident Authenticity: How Past Messages Cause You to Lose Yourself
Your Gift of Being is Your Purpose
Slaying Your Dragons
Discover Your Common Compatibility Values using the Compatibility Compass
Man's Search for Meaning by Viktor Frankl: a deep dive exploration
Foundational Spiritual Mindsets
Life-Changing Buddhist & Jesus Precepts
Communication Skills
Healthy Communication Skills: When Triggered & In Conflict

SuperHero Sharing & Listening
Quick Power Packed with a Punch (Free & Foundational for Everyone)
Self-Help in 2mins Animated Series

Understand How Your Childhood & Ego Interact with Your Wounds & Healing

The End Goal Beyond the Pain

Singles Series

Singles Dump the Junk in Your Trunk
Dating Skills: The 14 Golden Rules of Swagiliciousness in Dating
Nice Guys Finish 1st

Women Only Series
How to Love Your Man When You Feel Frustrated

All Women Deserve to Climax
Sacred Cellf Meditation Series
Call Your Power Back

Setting Intentions
Unity Embraces Diversity course - great for individuals, companies, and organizations!
What People are Saying:
There are not enough words to share how Kim & HWU courses have transformed my life. Kevin C, NC

Kim is awesome. Just want to tell you how grateful and blessed I am to have stumbled across her group and life coaching. It's like the female version of hitch. I thank her for helping me transform my life. Troy H, ID
Thank you for teaching me how to witness my feelings and listen to my heart! I am sleeping better than ever and my life is so much better! Cindy L, AZ
My spirit has come alive! Thank you for being you! Rebecca H, AZ
I appreciate your insight and wisdom. You are a ray of sunshine. Thank you for making a difference in my life! Johnna S, AZ
I have had more ah-ha moments with Kim than I have had my entire life. Her coaching has been a life-saver, not only in dating, but in life. Even my business decisions are stronger and catapulting my earning potential. Shawn M, AZ
Before I enrolled in HWU, I was beyond feeling defeated. I didn't feel confident in dating or relationship. Her program did more for me than 20 years of counseling. Chris M, IL
I was stuck in a relationship for years, a repeat pattern. Kim's courses and coaching woke me up to my values and needs. Misty F, AZ
I didn't see my role in the demise of my relationship, until I took HWU courses. When I took full responsibility for me, everything changed. Dr Becky, AZ
Copyright HeartWorkUniversity LLC 2020: This course is a product of the intellectual property of HeartWorkUniversity and cannot be reprinted without permission. (You can reprint the HeartWorkSheets for your own personal use while taking the course.)
By enrolling in this course, you recognize that HeartWorkUniversity LLC is offering information only. We are not responsible for any actions you take before, during, or after this program. You take full responsibility for yourself and your actions and do not hold HeartWorkUniversity LLC responsible for your life or actions.
Your Instructor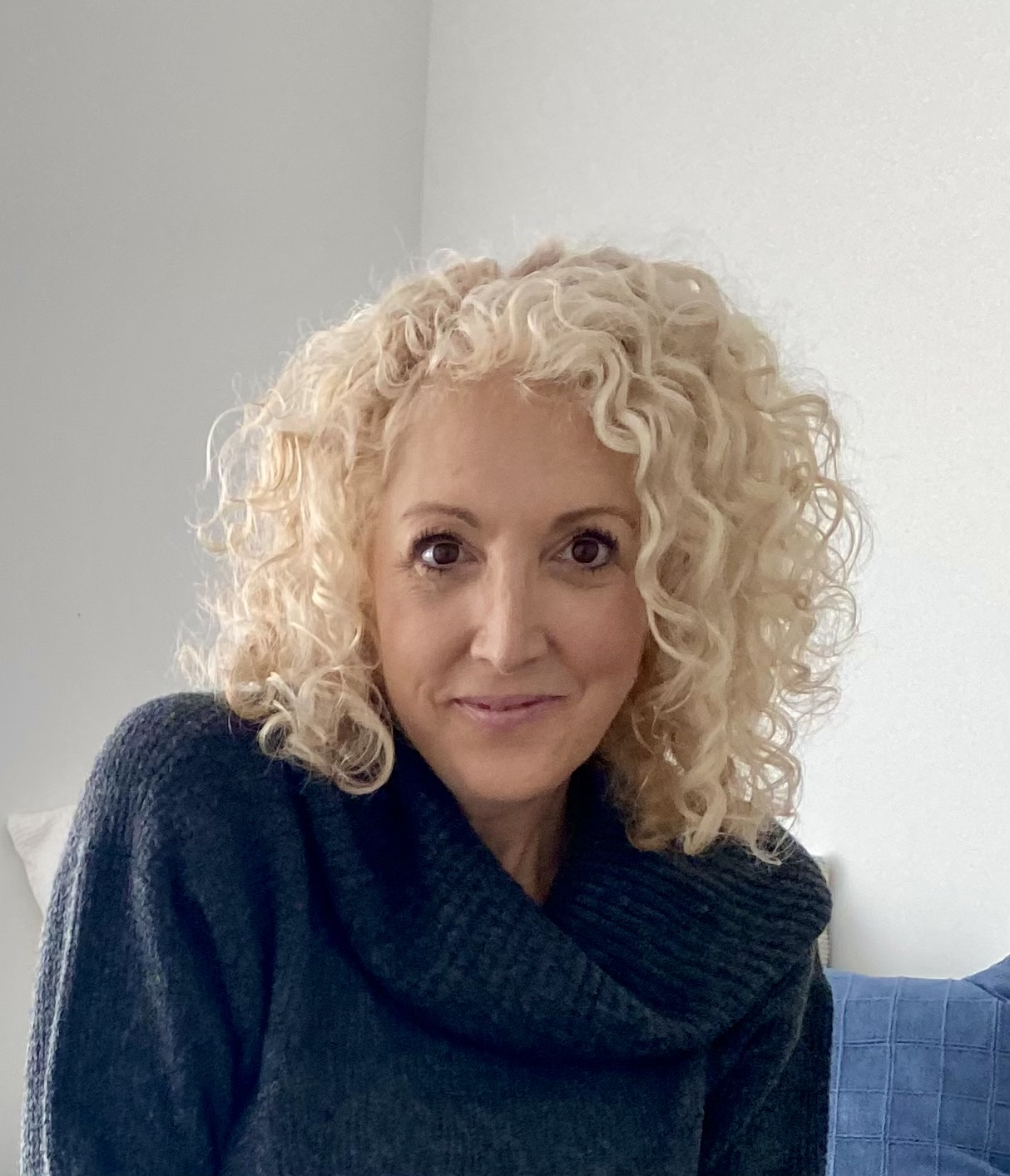 Hi, my name is Kim O and I founded and am the Spiritual CEO of HeartWorkUniversity. My coaching style highlights the root of your challenges quickly and with love, and offers the tools you need to move forward confidently. I will be present with you, listen, share, offer powerful questions, and guide you through transformative mind and skill sets that give you clarity and healing. Being an HSP myself, I have an affinity for coaching Highly Sensitive People or Empaths, helping you understand your super power and live a life to support it. I rely upon my experience of having overcome trauma, anxiety, depression, and relational issues, and I rely upon my relationship with God, which includes wisdom and intuition. (I enjoy coaching people of all backgrounds and faiths, everyone is loved and welcome.)

I would be honored to love and serve you.
Kim O and the HWU team
Kim O earned her Bachelors Degree in Psychology at Grand Canyon University. She earned Life Coach Training and Advanced Life Coach Certification at The Southwest Institute of Healing Arts in Phoenix. She is trained in various coaching and healing modalities and psychological techniques including: polyvagal, humanistic, positive affirming, personality, cognitive behavioral, sound therapy, energy, hypnosis, and meditation. She is the author of Heartbreak to Wholeness and How to Sow.

Course Curriculum
Welcome to a Parent's Crash Course: My Kid is a SuperFeeler
Available in days
days after you enroll
Frequently Asked Questions
When does the course start and finish?
The course starts now and never ends! It is a completely self-paced online course - you decide when you start and when you finish.
How long do I have access to the course?
How does lifetime access sound? After enrolling, you have unlimited access to this course for as long as you like - across any and all devices you own.
What if I am unhappy with the course?
We would never want you to be unhappy! If you are unsatisfied with your purchase, contact us in the first 30 days and we will give you a full refund.